I never heard his voice, but the words of Dean Allen were an early inspiration to my blogging. Dean wrote at Textism.com, and then created Textpattern, the content management system that I use to run my blogs. When he started the hosting service Textdrive, I became one of the original subscribers (I was #20 on the original VC200). Dean sent me a t-shirt, and one of his Textism calling cards, with a short note written on the back. Dean eventually disappeared from the Web, and I sensed he was living his life in the best way he could, as difficult as it could be. Dean died last month. I'm sorry I will never get to speak with him, but I'm inspired anew to put pattern to my own words and speak up. Thank you, Dean.
At Duke, my proposal for a Voices of Duke Health listening booth, patterned after StoryCorps, is gaining steam. I was one of 18 finalists invited to present my idea, in just 5 minutes, to the health system leadership for pilot grant funding through the Duke Institute for Health Innovation. The plan is for our listening booth to provide material for a podcast similar to Ear Hustle.
In the Department of Medicine, we're planning another Voices of Medicine storytelling show for February 28, with a theme of humility. This show is part of a year-long Duke Narrative Medicine Colloquium I'm leading to connect all those at Duke with an interest in writing, storytelling, and other activities.
And at home, Anna worked for months on a family history project for school. That included interviewing her grandparents. Anna inspired me to rebuild the online genealogy, which I'd let lapse many years ago. It's back up, at tree.zuiker.com. I'm hoping to include some of the audio interviews Anna and I have done recently.
In between Hamilton sing-a-longs, I've been listening to Gathering, the new album from singer-songwriter Josh Ritter. One of Ritter's new tracks is Train Go By, which he performs in this recent video from a pre-release concert:
This afternoon, on my way home from a flat white at Gray Squirrel, I was stopped at the intersection in Carrboro near the train tracks that only rarely see a locomotive pulling a car or two. When we first moved here in 2001, little Anna and I would watch the locomotive pull cars of coal to the UNC power plant, but the university has since upgraded to a cleaner source of energy. Anyway, Train Go By was playing in the van as I crossed the tracks, and I had a flashback to my childhood in Caldwell, Idaho, where we'd often be stopped at the tracks in the family's Oldsmobile station wagon as a Union Pacific train of a hundred or more cars rolled click-clacking by on its way across the state.
Later, when Erin and I lived in Vanuatu, I talked about those trains with our fellow Peace Corps Volunteers Pat and Doug Clegg, who were from Nampa, the next town over from Caldwell and where I had gone to school. Doug worked for Union Pacific for many years before retiring and joining the Peace Corps.
And now Erin's sister, Katherine Shaughnessy, lives in Boise, where she's continuing to make art and where her husband, Tom Michael, is general manager of Boise State Public Radio. Katherine caught Josh Ritter promoting his new album at a Boise music store last month.
"You've seen him, right?" she texted me.
"Many times," I replied. "Taking the girls to see him in a few weeks at Cat's Cradle."
Cat's Cradle, by the way, is right next to the Carrboro train tracks.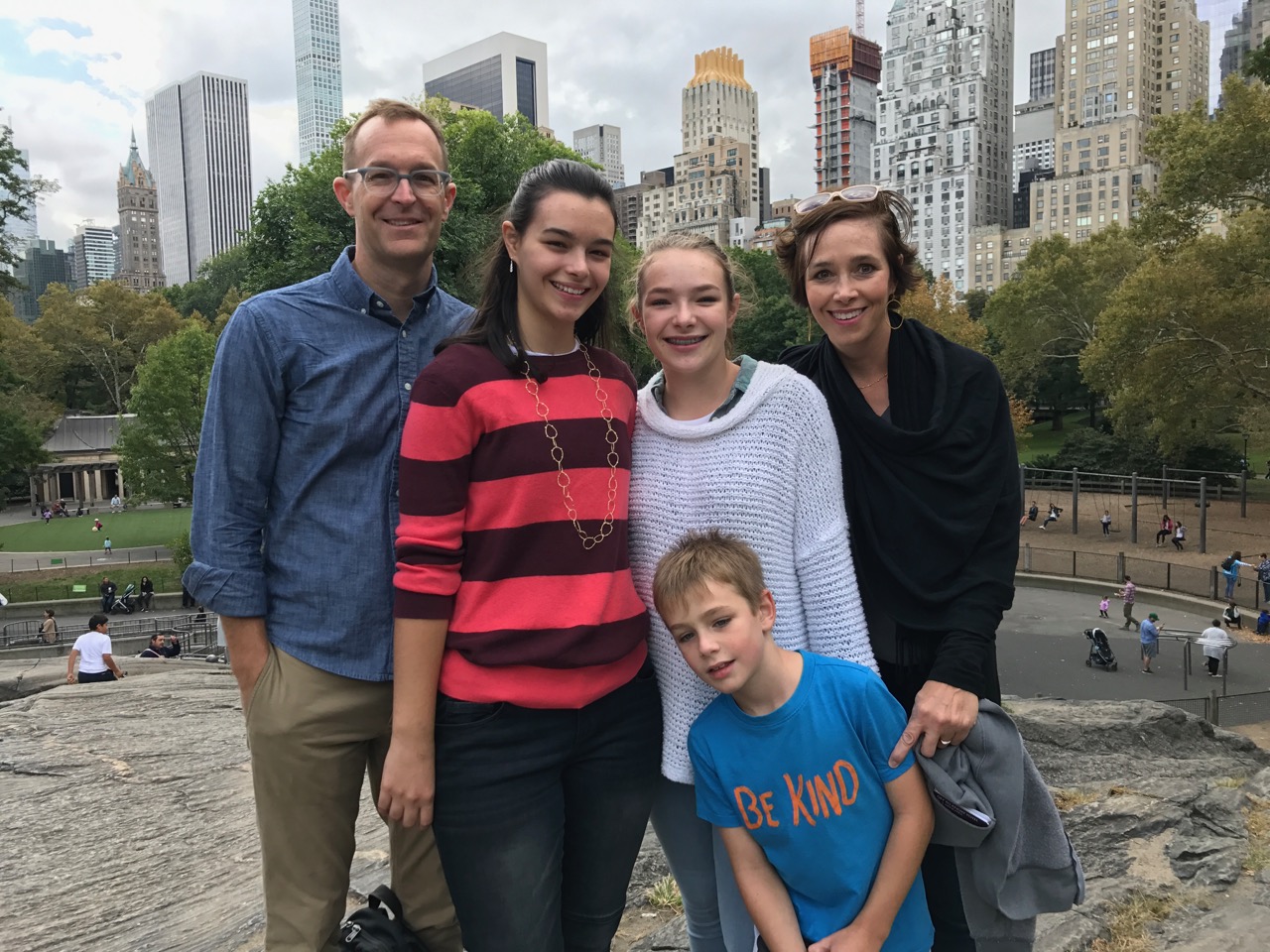 We got back late last night from an epic family road trip to New York City: 24 hours (exactly) on Manhattan, with a visit to the 9/11 Memorial; a morning walk on the High Line and brunch with a cousin; subway to Central Park so Oliver could scamper up the rocks; and then a walk over to the Richard Rodgers Theatre to see Hamilton: An American Musical.
Hamilton was as amazing a show as we'd heard and expected, and I was moved to tears by the end.
Then, overnight in Wilmington, Delaware, with Erin's sister, Mary — she used to work for the Massachusetts Historical Society, and she knows a lot about John Adams and the other founding fathers. It's fitting that she now lives in the first state to have ratified the Constitution.
Sunday afternoon, headed back south, we took a confusing exit toward a closed express lane, and found ourselves turned back into Alexandria, Virginia, so we stopped for lunch. Looking at the map, we realized we were just eight miles from Mount Vernon, the plantation of George Washington. "Let's go," I said to Erin, and we arrived at the historical site on the banks of the Potomac River an hour before closing, but with enough time to tour the house, hold the hand railing that General Washington would have touched and see the bed in which he died, smell the rosemary in the kitchen gardens, stand before George and Martha's graves, and walk through the burial site of the slaves.
Mount Vernon was a beautiful place, uplifting and sad at the same time. It, too, brought tears to my eyes.
Back on the I-95 south, as the children slept and Erin continued her binge watching of Turn: Washington's Spies, I drove through the night, listening to an episode of On the Media that explained the radical history of the Star-Spangled Banner.
In an age in which many are distracted by debates of "patriotism by standing," I was grateful to have the resources to pack so much history and entertainment and education into a quick trip. Getting so close to the American Revolution has given me a new perspective on our country and our freedoms and our sins and our saints — and the long road we still must travel to fulfill the promises of George Washington, Alexander Hamilton, and all those men and women who made this country then, and are making it now.
I'll take a knee for the United States of America any day.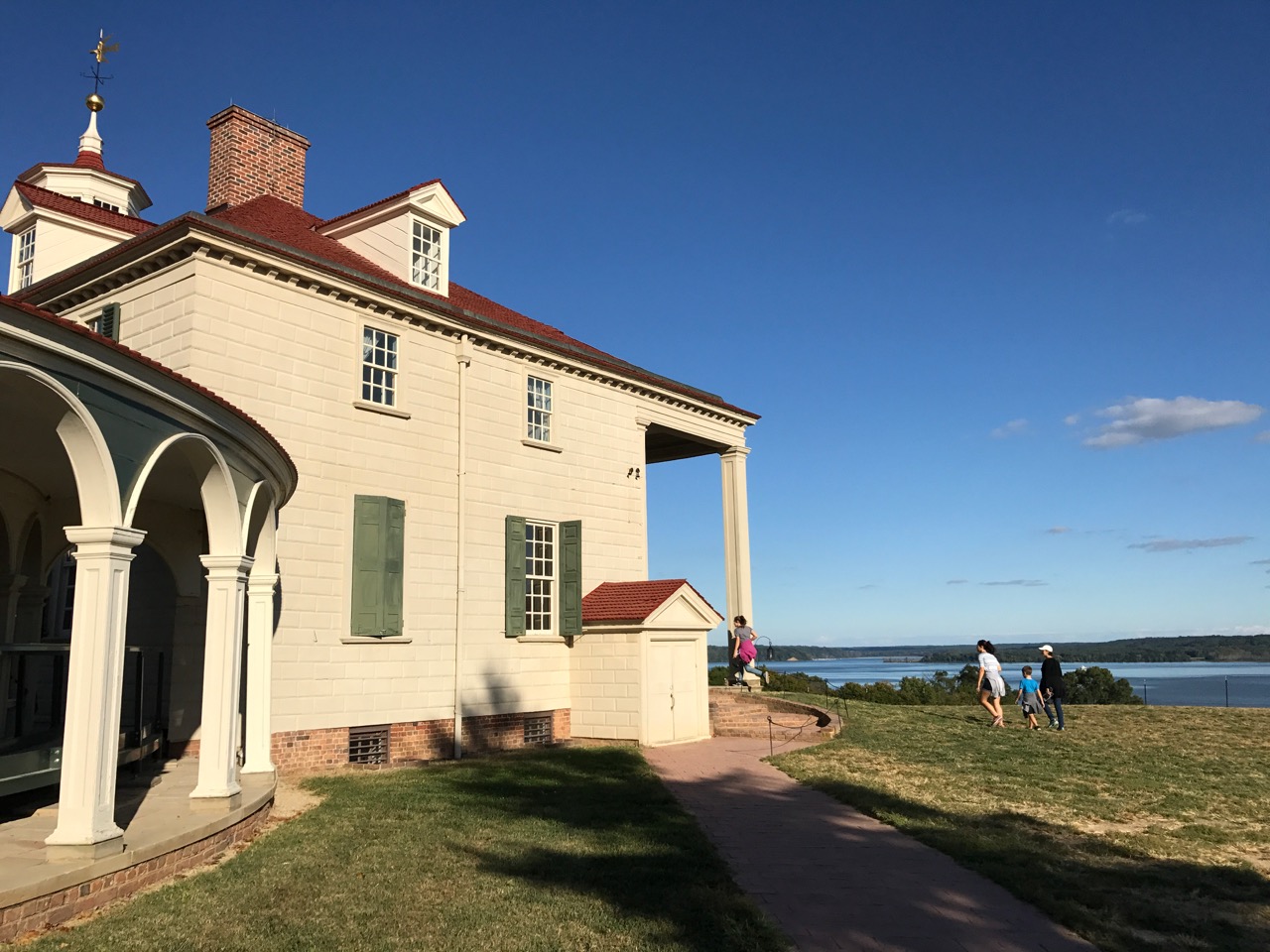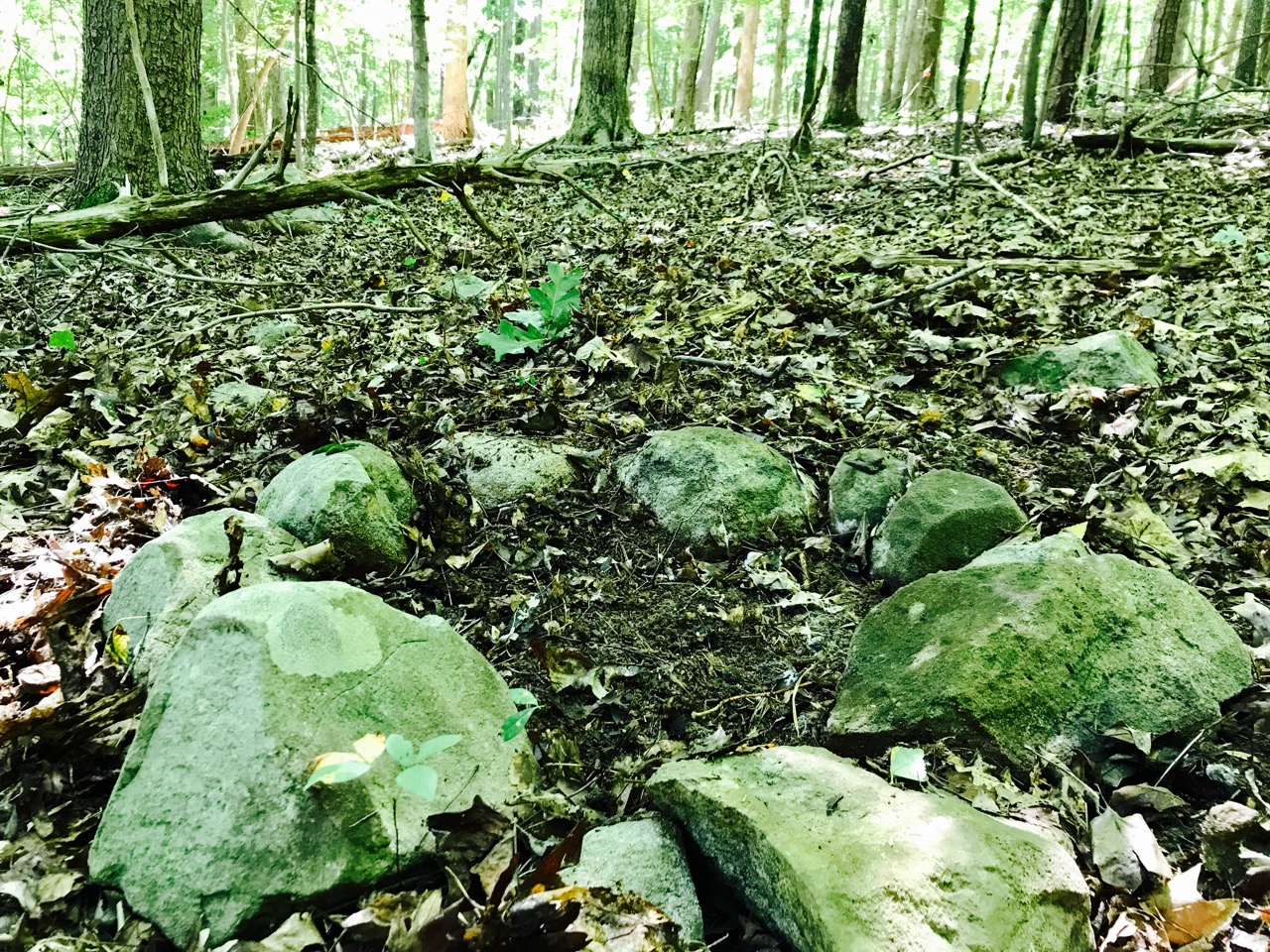 This Saturday was the rare weekend morning — without urgent destination or errand — in which I stayed in bed to read a novel that I could barely put down the night before. I finished Sourdough, by Robin Sloan, before lunch. It's a fun story, about sourdough starter and robotic arms and Bay Area food emporia. Later, I baked a boule.
In the afternoon, I headed for the trees.
The four acres of land we purchased this summer, up a gravel road, is filled with trees. But what kind of trees? In the summer rush of travel and reunions and renovations, I hadn't had the chance to look up and notice, and the recent essay in the NYTimes, Cure Yourself of Tree Blindness, had me feeling guilty. So, I drove to the house in the truck (a white 2006 Ford Ranger 4×4 we purchased this week), parked, and walked into the woods.
A few years ago, wanting to center my writing and breathing to the paces of a rural and natural life, I'd read books by Verlyn Klinkenborg, including his writing manual, "Several short sentences about writing." In that, Klinkenborg encourages writers to learn to notice what you are noticing, and to be specific in describing what you observe. He writes, "It's your business to know the names of things, to recover them if necessary and use them." (pp.42-43)
It's hard to grasp at first the density, the specificity
With which the world has been named.
This is a planet of overlapping lexicons,
Generation after generation, trade after trade,
Expedition after expedition sent out to bring home
Name upon name, terms of identity in endless degrees
of intricacy,
And all at hand, if you look for them.
Let me start by looking up to see the leaves.
I walked to the back of the four acres, where the land slopes down to a ravine. I'd brought along a folding chair, and when I noticed a ring of stones forming a fire pit, I sat down. One night earlier in the week, I'd wasted an hour surfing the web for tips on building a DIY tent platform. (See previous post.) This old fire pit, surrounded by a carpet of decaying leaves, dissolved any need to build a platform. A single fly buzzed by, then a single mosquito. Cicadas thrummed all around. A hawk cried out above the canopy, and another bird — must learn to identify calls, too — cawed briefly among the leaves. Otherwise, the forest was still, silent, sunlit in narrow beams. Various noises from the houses beyond filtered through. It felt really good to be sitting there.
Back home and online again, I found Common Forest Trees of North Carolina: How to Know Them, a pocket manual from the NC Forest Service, which helped me match the leaves I'd seen as white oak and northern red oak, and probably hickory and maple and a variety or two of pine.
In addition to a tent platform, I'd been dreaming of adding a tiny outbuilding for writing and reading and sitting still. It's a common desire, from Henry David Thoreau on down. Writes Klinkenborg: "Think of all the requirements writers imagine for themselves," he begins, following with a list of 23 items. The very first: "A cabin in the woods." (Several short…, p. 79).
One writer who wanted that cabin in the woods, and then built it, and then wrote about it, is Michael Pollan. I've ordered a copy of A Place of My Own: The Architecture of Daydreams from my local independent bookstore. (Klinkenborg reviewed the book here.) Whether Pollan's experience and his insight further inspire or dissuade me to build my own writing nook, I hope to know more of the names of the trees and birds and insects in these four acres.
The NYTimes Travel section today looks at a resurgence in getting outdoors and camping, and highlights the startup Tentrr, which offers secluded campsites ready with tents and cots and cooking utensils and more. The Times includes a photo (above, by Tertius Bune) that shows a Tentrr site. That's just the kind of platform and fire pit that I want to put out on the back part of the four acres we now own in Chapel Hill. Our land is wooded, and slopes down toward a creek, and would be a fun place to camp.