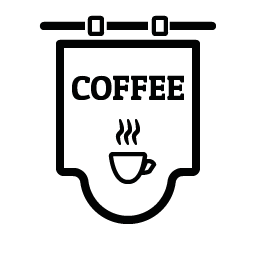 In the NYTimes Travel section this Sunday was a feature story about visiting high-quality coffee fincas near Medellin: A Journey to Colombia's Coffee Belt. As I read that, I pictured my friend, Badi Bradley, in those same hills. Badi is founder and managing partner of coffee distributor Caravela Coffee. He's a former Peace Corps Volunteer in Guatemala; Erin and Badi worked together as Peace Corps recruiters while they were in grad school at UNC-CH. Badi was partner in 3CUPS, a Chapel Hill shop that was one of my regular haunts when I worked on Franklin Street. I wasn't a coffee drinker until 3CUPS, and now, when I'm traveling, I send Badi a message asking for recommendations for good coffee in whatever city I happen to be visiting.
Here are some of the shops Badi has recommended, and others I've visited with family or stumbled upon myself:
And closer to home:
The Times feature about Colombian coffee tourism was good. Maybe I'll ask Badi if I can tag along with him on his next trip to the fincas of Central and South America.
Malia asked me if we could go to the Carrboro Farmers Market yesterday, so she and I drove into town. It was cold, crisp morning, and only two dozen or so vendors were gathered. Chapel Hill Creamery, which sells cow's milk cheese and pork products, had two vacuum-packed bags of beef shanks; that's a rarity for them, so I purchased them soon as I saw the sign atop the blue cooler. And now, those shanks are in the oven, in my orange Le Creuset pot, braising into osso buco.
After our short visit to the farmers market yesterday, Malia and I stopped into Gray Squirrel Coffee Company, which has the best cappuccino and hot chocolate that comes with coffee-flavored whipped cream. Malia brought along a new book I'd bought for her the day before at the Regulator Bookshop. She'd asked me to order it on Amazon, but I buy all my books from local bookstores only. At the Regulator, I had glanced across the new releases table, and grabbed a copy of What Patients Say, What Doctors Hear by Danielle Ofri, MD, who I once heard speak at a conference. At Gray Squirrel, I sipped my cappuccino and started Ofri's book, which explores the doctor-patient conversation, or "the single most powerful diagnostic tool." Just a few pages in, I knew that this book will be very useful and informative to me — after years of talking about my Voices of Medicine listening booth project, last month I finally drafted a document to explain the project, and I've been sending it around to Duke faculty who are interested in narrative medicine. One piece of this project is a narrative medicine blog, but I'm not sure the best place for that, so I may just start blogging here about Voices of Medicine and narrative medicine and the listening booth.
Anyway, later in the day, Anna and I went to the Chelsea Theater to see A United Kingdom. It's a solid, uplifting movie about love and racial harmony and democracy, based on a husband and wife who were integral to the founding of the Republic of Botswana. There's a scene where the Bechuanaland women gather at the couple's home to sing their thanks to Ruth Williams, and their harmony brought tears to my eyes. "I love the human voice," I said to myself in that dark theater, looking at the dusty African scene, picturing myself at Duke in the listening booth.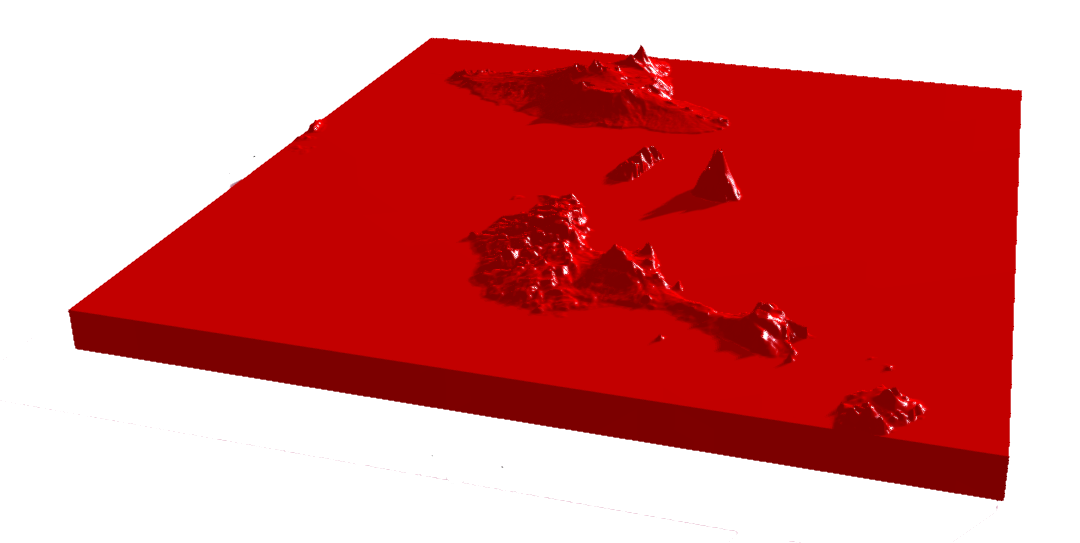 I learned of a new website, TopoTopo, for making puzzles out of topographical data. 'Search any place on Earth,' it commands. So I did, not thinking it could show me Paama, the small island in the South Pacific, where Erin and I had served as Peace Corps Volunteers. And yet there it was, in the shadows of towering Lopevi volcano, and Ambrym island with its double volcanoes that glowed most evenings.
These past few weeks, I've spent a lot of time on Google Maps, peering at the four acres of wooded land in Chapel Hill that we'll soon call home.
Tonight, on a Valentine's date, Erin and I saw the film Lion, about an Indian boy who is lost a thousand miles from his mother and 25 years later walks back into his village, having used Google Earth to remember his way home. It's a beautiful, bittersweet movie that made me cry, and smile. It puts hope back on the map.
We spent the morning walking alongside an inspector as he looked over every inch of the house we plan to buy. His report will surely be a long one, as this old house has much that needs fixing. That's overwhelming, but we're still excited about the prospect of a renovated house surrounded by trees and land.
When I finally go into the office, it was time to join the School of Medicine Communicators Network to hear from Mike Schoenfeld, Duke's vice president for public affairs and government relations. Mike talked us through the planning and detailed preparations for the December announcement of Duke's tenth president, Vincent Price, who's coming from Penn.
I got back to my desk and started listening to the Fresh Air podcast. In today's episode, Terry Gross interviews Haider Warraich, a cardiovascular diseases fellow at Duke. Haider and I often talk in the medical center hallways about writing and travel. I'm eager to read his new book, Modern Death: How medicine changed the end of life.
Midway into Haider's interview, though, the chancellor of health affairs sent an announcement that Mary Klotman will be the next dean of the Duke University School of Medicine. Dr. Klotman is currently chair of the Department of Medicine — she's my boss — and she is an accomplished physician-scientist, and an energetic, admired healthcare leader. It's been an honor to work with her. Her promotion is fantastic news for Dr. Klotman and for Duke.
I worked late on a cool project for the Internal Medicine Residency program that will be curriculum modules giving a history of Durham and reviewing the health disparities across Durham County. Since a majority of Durham residents get care at Duke University Hospital, we're hoping these modules will enlighten new residents, nursing students, and other medical trainees.
Back at home, I made a plate of Jasmine's chicken salad, orzo, and hummus from Med Deli, one of my favorite Chapel Hill restaurants. Erin had picked up dinner there. She learned from the Med Deli website that Jamil Kadoura, the owner, had once lived in a refugee camp in Palestine. Now he's a prosperous and admired community leader in our little North Carolina town. So Erin posted a message to her friends on Facebook noting that Jamil's success story is just the story that makes America great. When she told me this, I was happy, because for years I had Jamil cater our ScienceOnline conferences, and we always had Jasmine's chicken salad and hummus and fresh pita for our community.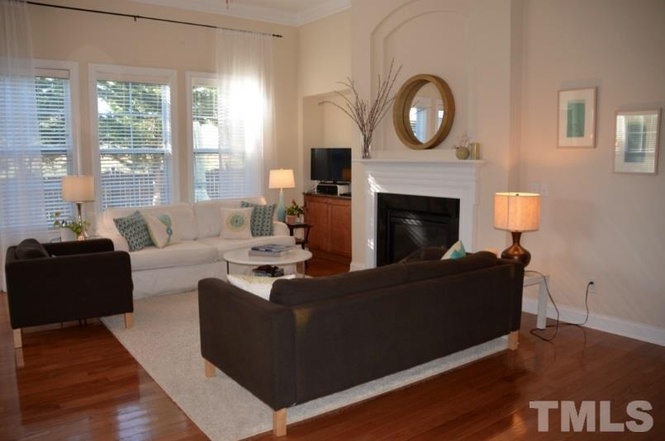 We're selling our home in Carrboro (it has a Chapel Hill mailing address) so that we can move to a smaller, older home on a few acres of land nearby.
We've been in this home since 2009, and thoroughly enjoyed the spaces inside and out. We've raised our children, grown flowers, entertained with our annual holiday bagel brunch, left for trips near and far and always returned with a smile. We hope another family will see this house as a perfect home.
See the listing details here, or search your favorite real estate website for MLS# 2107628.
UPDATE

2/10/2017

We are now under contract, and excited for our move later this spring.